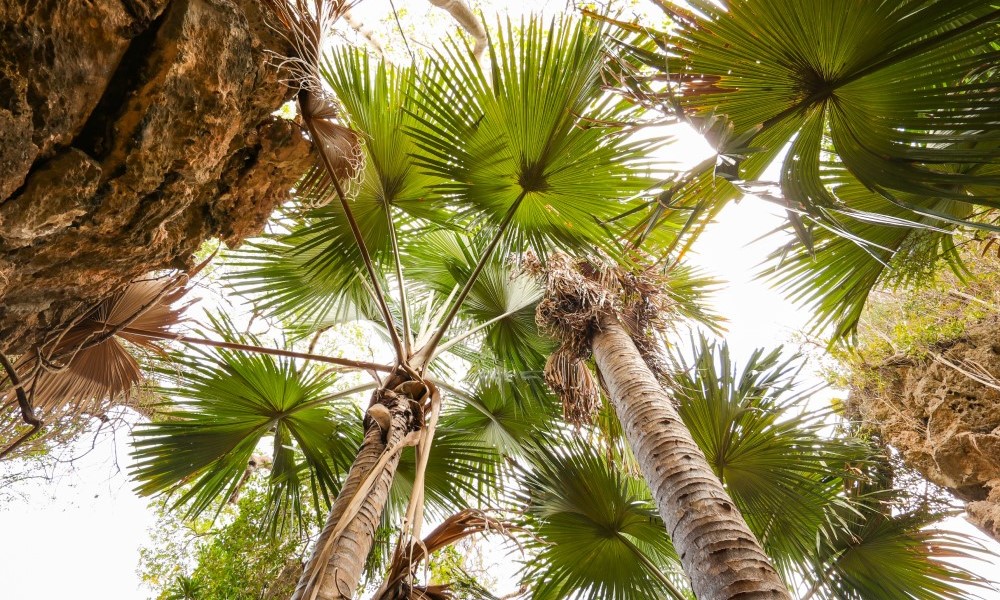 03 Apr

Madagascar: Saving Tahina spectabilis from extinction
Saving the last population of Tahina spectabilis in Maromandia region, Madagascar.
Partner: Kew Madagascar Conservation Centre (KMCC)
Years: 2020-2023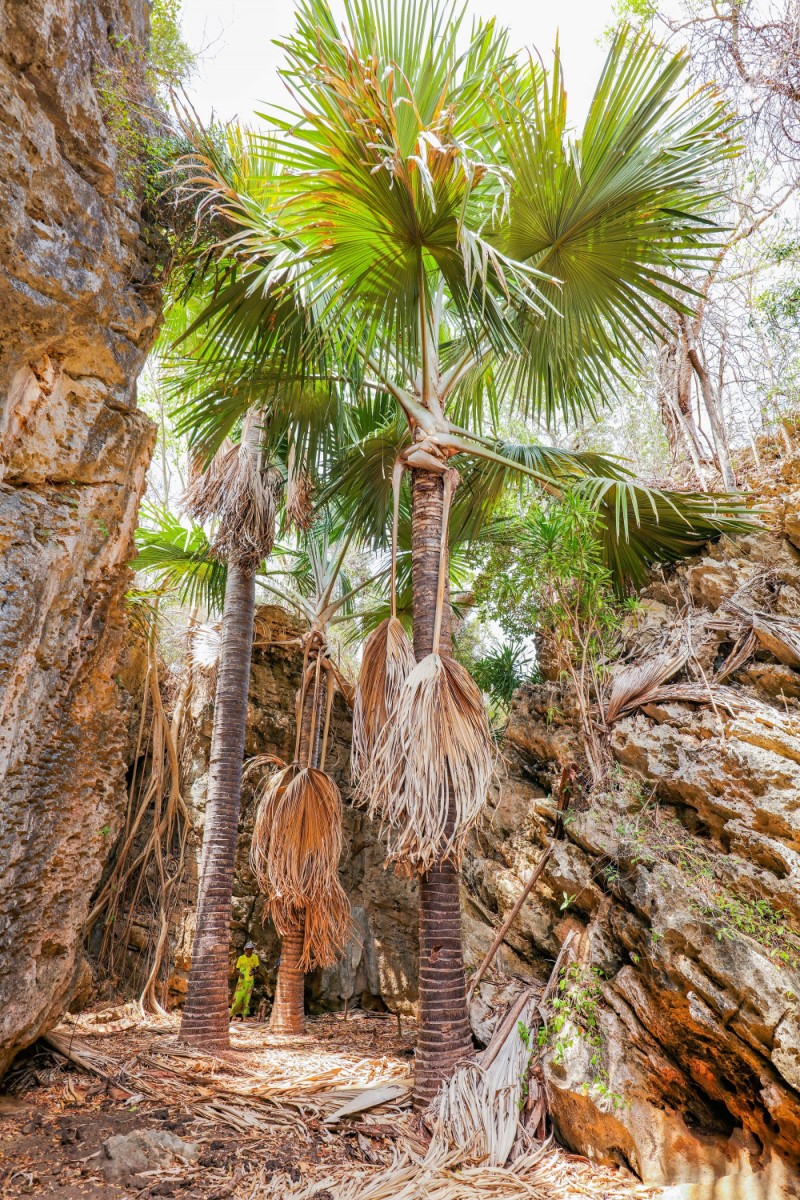 Tahina spectabilis is a Critically Endangered palm, known from only 29 adult individuals near Narinda Bay – a remote region of Madagascar. This palm is thought to live for up to fifty years before producing an enormous inflorescence and subsequently dying, making its successful regeneration a crucial link in the survival of the species.
In collaboration with local communities, the project aims to:
(1) inventory all Tahina spectabilis individuals in the Maromandia region,
(2) obtain temporary protection status for Tahina spectabilis habitat,
(3) secure individuals at risk,
(4) raise awareness among local communities of the importance of conserving this species, and
(5) improve the quality of life of riparian communities through infrastructure support (classrooms, wells and promotion of yam cultivation).