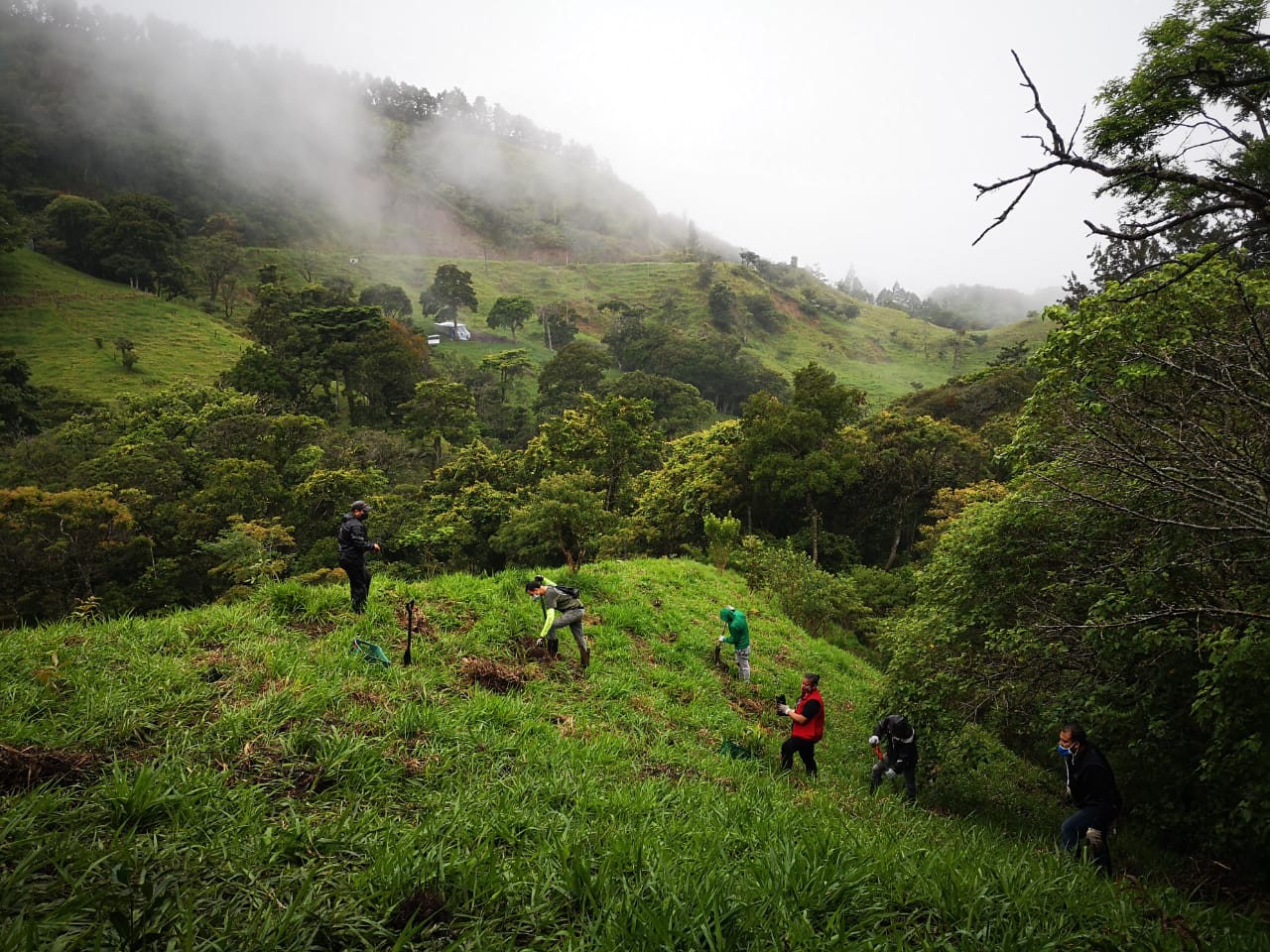 16 Sep

Conservation of threatened trees of the Bellbird Biological Corridor.
Restoring threatened tree species and their habitats in the multi-life zone Bellbird Biological Corridor in Costa Rica
Partner: Monteverde Institute
Years: 2022-2025, phase 2
This project aims to strengthen populations of ten globally threatened tree species through active planting, protection of natural regenerating trees, promoting national and local regulation, increasing landowner awareness, and advancing the knowledge regarding species specific habitat requirements, pathogen threats, and appropriate restoration techniques.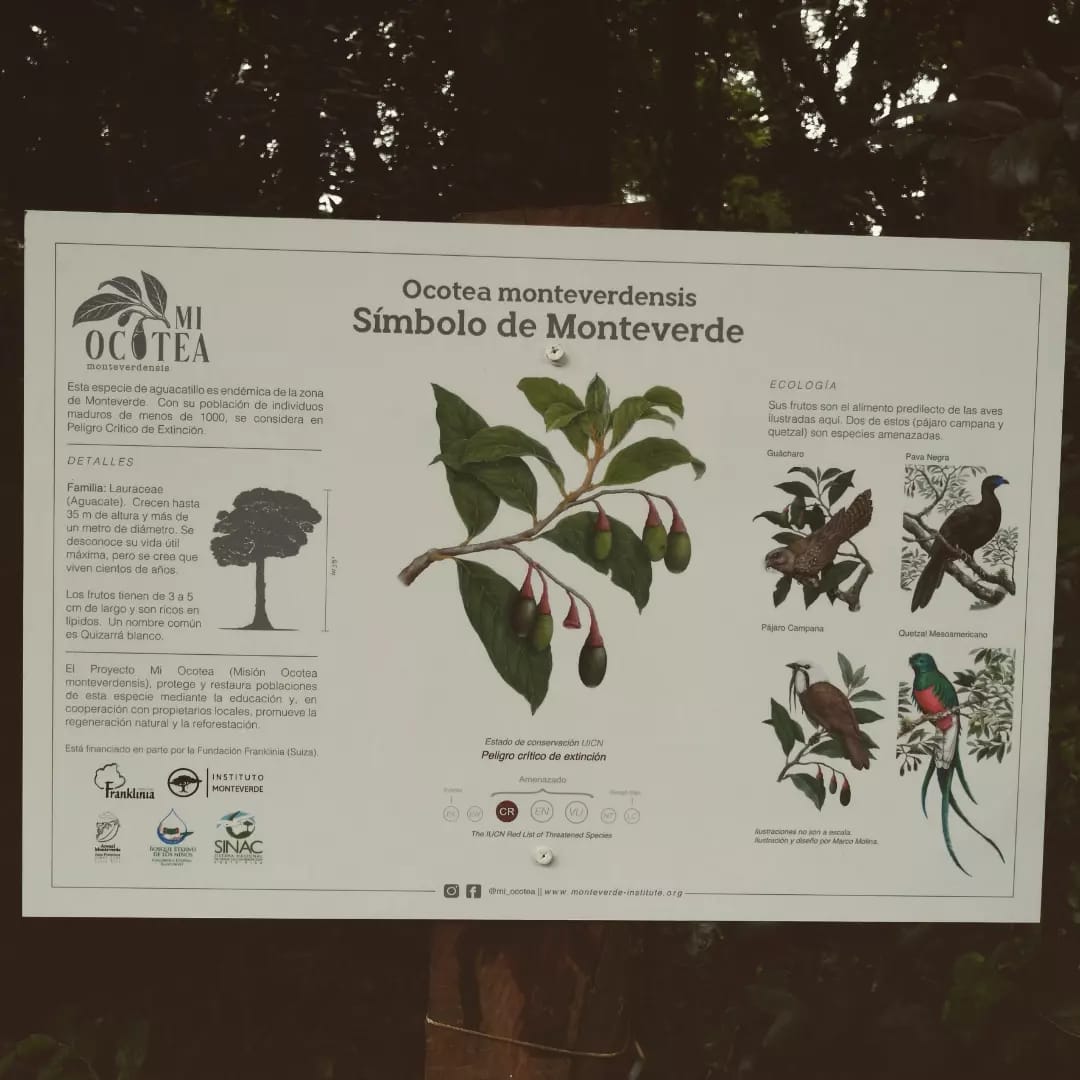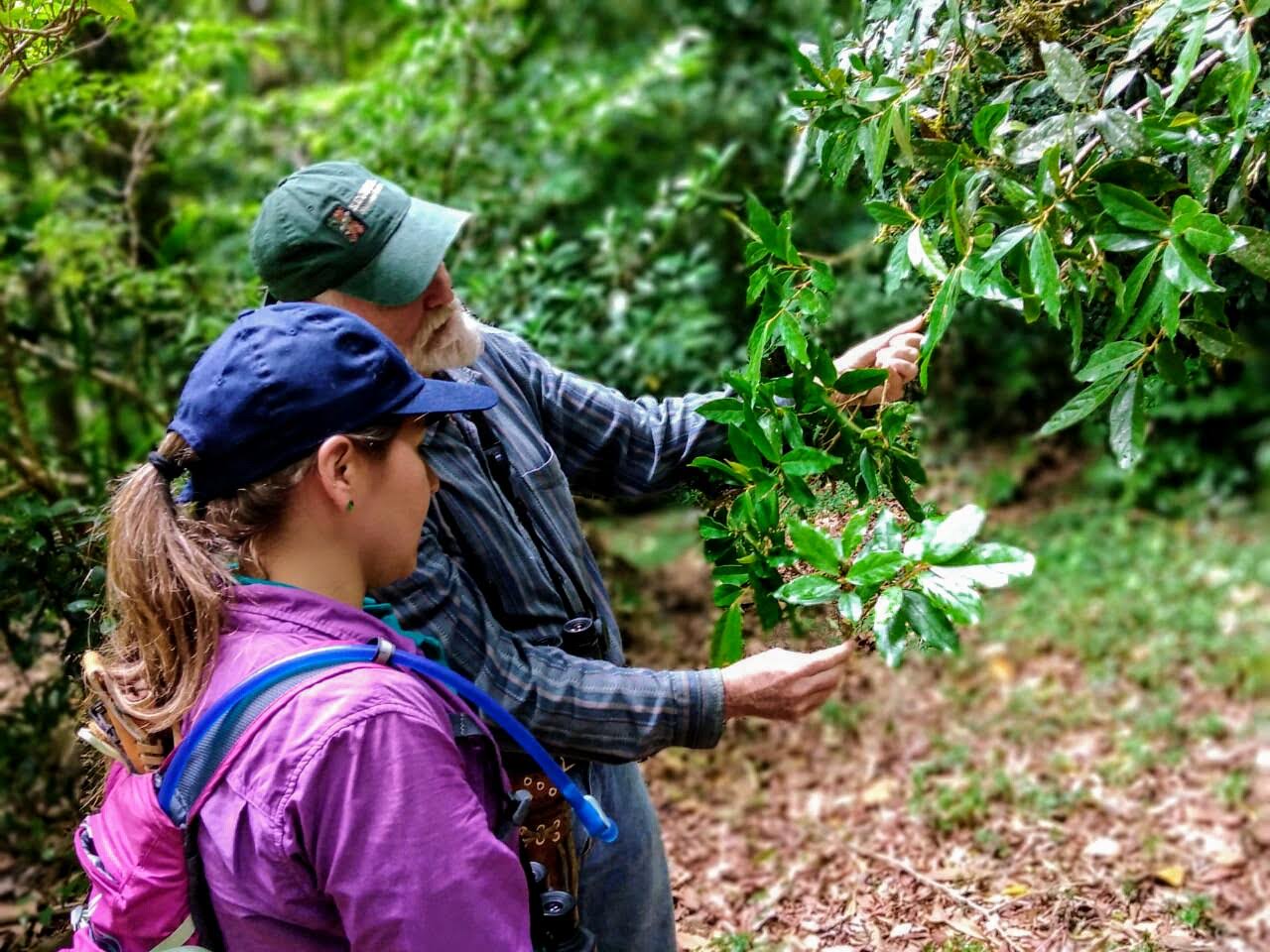 This project will expand the threatened tree species focus of Monteverde Institute (MVI) habitat restoration program to include a minimum of 10 globally threatened tree species, including continuation of their work with the globally Critically Endangered Ocotea monteverdensis. While threatened species are key, the habitat on which they depend must also be replicated with sound restoration initiatives. MVI will plant at least 6'500 seedlings of threatened species in elevations from 0 – 1500 m asl while restoring 35 ha of abandoned pasture with an additional 13'000 native tree species. This project spans 7 life zones and collaborates with residents from multiple communities. Evaluation of the survival, growth, and health of five threatened tree species will be analysed and translated into restoration recommendations. Survival rates of planted Ocotea monteverdensis (CR) during its first phase will be evaluated. Habitat specifications of five of the ten tree species targeted by this project will facilitate critical habitat identification for the promotion of threatened species' habitat protection in the zoning plan under development by the Monteverde Municipality, and inclusion of these target species in the list of protected tree species.