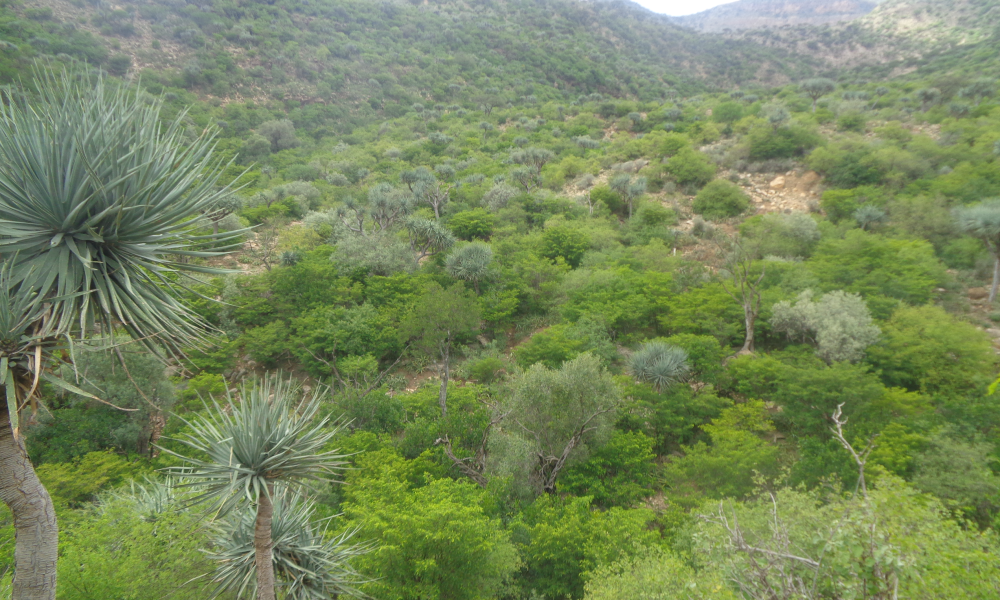 28 Sep

Conservation and restoration of Dracaena ombet habitat in Ethiopia
Stakeholders-based conservation interventions for the endangered Dracaena ombet tree and its degraded habitat in Ethiopia
Partner: Adigrat University, Ethiopia
Years: 2020-2022
The objective of this project is to improve the conservation and restoration of Gabal Elba Dragon Tree (Dracaena ombet) and its habitat through a stakeholder-based conservation approach in Ethiopia.

Dracaena ombet is a globally Endangered (EN) tree, endemic to the afromontane ecoregion of East Africa and heavily threatened by cutting, debarking, defoliation, habitat degradation and erosion. As a result, there is now nearly zero regeneration, low density (91 individuals per ha), lack of saplings and the remaining populations are confined in small eroded areas.
This project aims at addressing these threats through four interlinked conservation interventions:
1. Capacity building;
2. Livelihood improvement;
3. Habitat restoration;
4. Conservation planning at the national level.